Update your billing details
1555350420001
Previously, only your email address appeared on your invoices, and if you wanted to add your full billing details, you had to contact us to make this change for you.
That is why we created a dedicated page where you can enter your company's name, billing email, address and phone number yourself, instantly.
Go to Settings > Billing & Usage to get a preview of your current billing details.


If you wish to change this information, click the "Update billing details" button to open the form and enter your new billing details.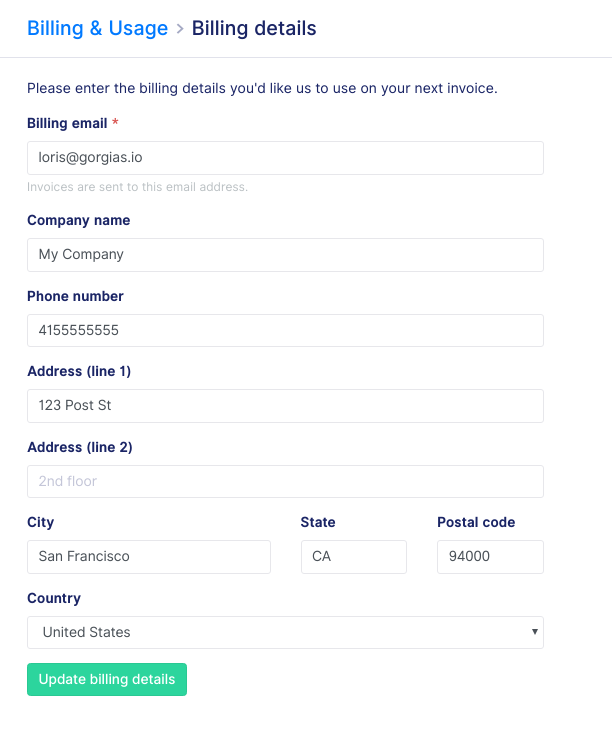 Once saved, this information will appear on your next invoice, which will be sent to the billing email you entered.
Did you like this update?