Revenue statistics is coming out of beta
1588305600001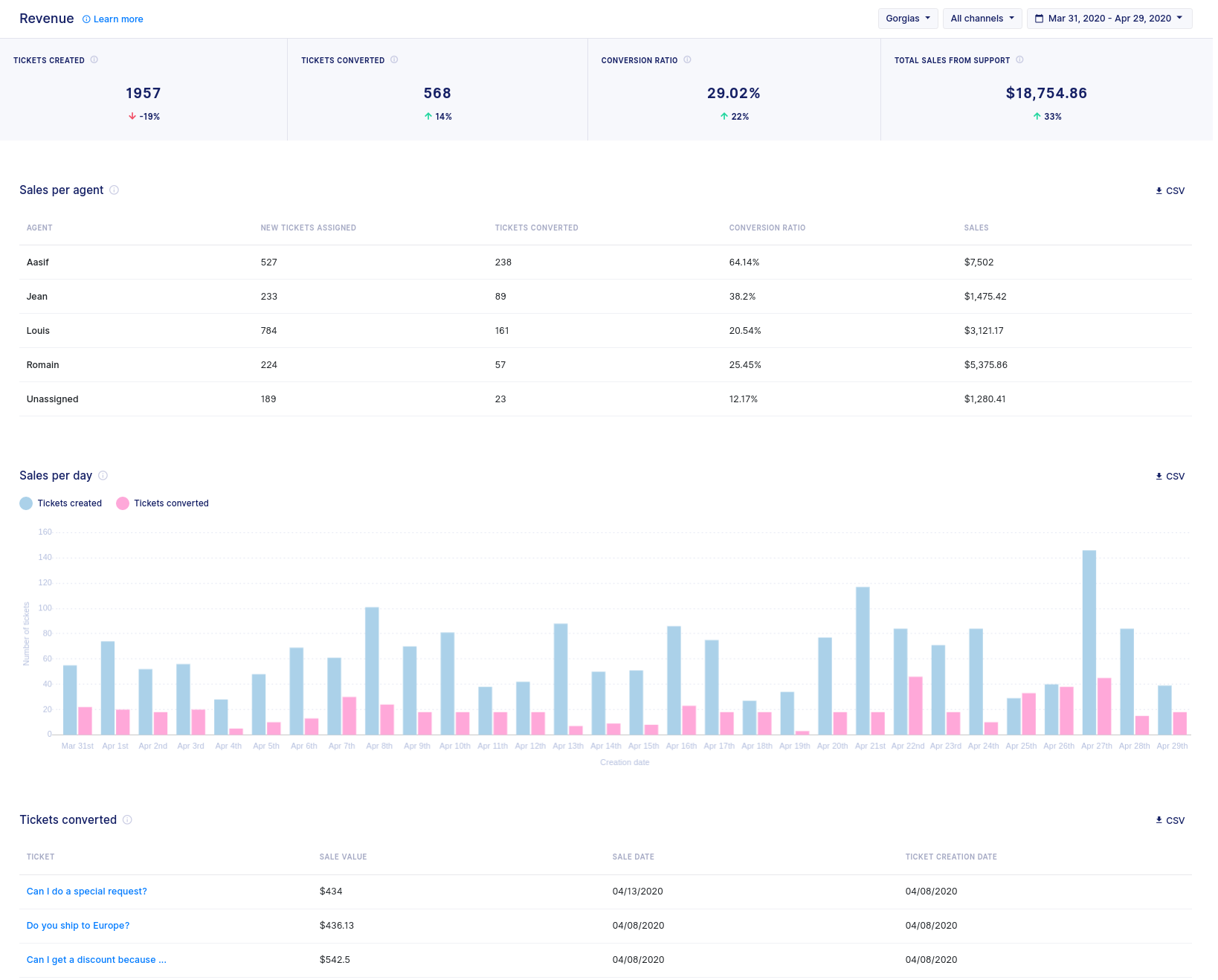 The revenue statistics just received an update that is available to all our new customers (who created their helpdesk after the 22 January).
This update will become progressively available, and it may take up to 2 weeks to be active on everyone's account.
We've worked hard on the performance, and revenue statistics load in a second now.
The last significant change is that we now take into account refunds and order adjustments done on orders to calculate the statistics, thanks to this; we're going to display more accurate values.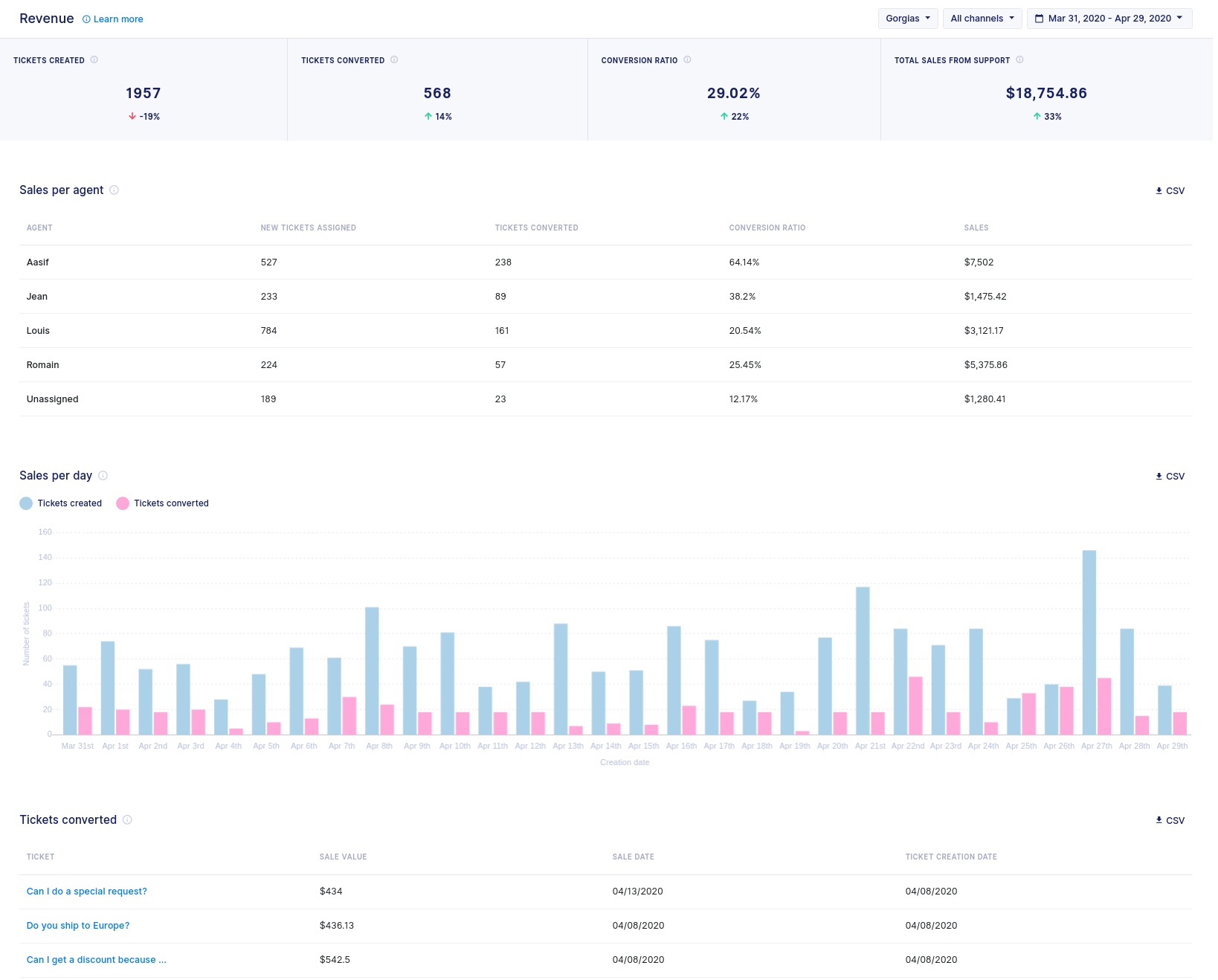 Be aware that some wordings on the page have changed. You can see the attached screenshot to give you an idea about how it looks, but in short, we now speak only about created and converted tickets. For more information about this, you can consult our documentation article: https://docs.gorgias.com/statistics/revenue-statistics
Please let us know what you think about this update and what we could improve at support@gorgias.com or directly via our live chat available on your helpdesk!
Did you like this update?