New refund order action for Shopify
1585594320001
We just released the new version of the "refund order" action for Shopify! You can now refund Shopify orders from Gorgias with all the features and options that Shopify has, including:
set quantities to refund
set shipping amount to refund
set custom refund amount
set the reason of the refund
restock items
notify customer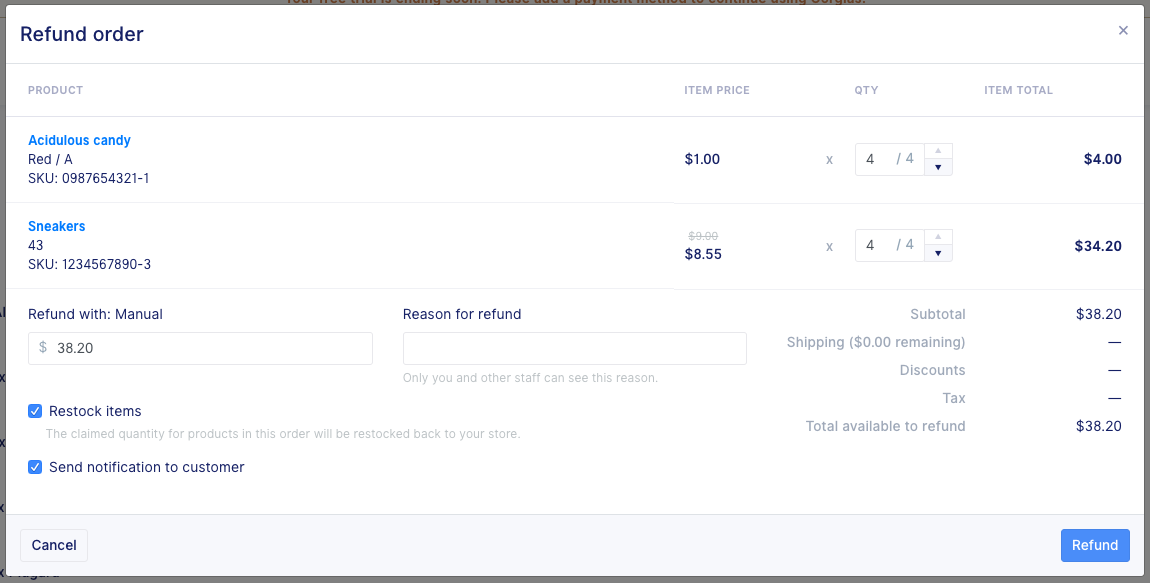 You can learn more about the refund order action for Shopify in our documentation.
Did you like this update?