New keyboard shortcut for adding links
1544144100001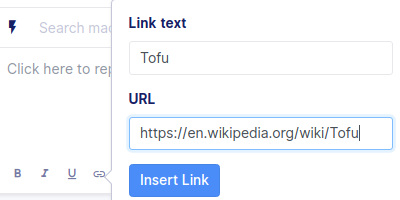 It's a bit embarrassing how long it took us to add this. Better late than never:
You can now use a keyboard shortcut to add links to your emails when using Gorgias as well as change the display text of the link!
CMD + k on Mac
CTRL + k on Windows or Linux
A short demo:
Please let us know what other improvements you'd like to see, we read and make decisions based on all your feedback!
Did you like this update?