New duplicate order action for Shopify
1582657740001
We just released the new version of the "duplicate order" action for Shopify! You can now do, from Gorgias, almost everything you could do if you were duplicating an order on Shopify directly; this includes:
add products via the search input
add custom items
change quantities
remove items
add a note
add tags
apply a global discount (percentage or fixed amount)
add shipping
charge taxes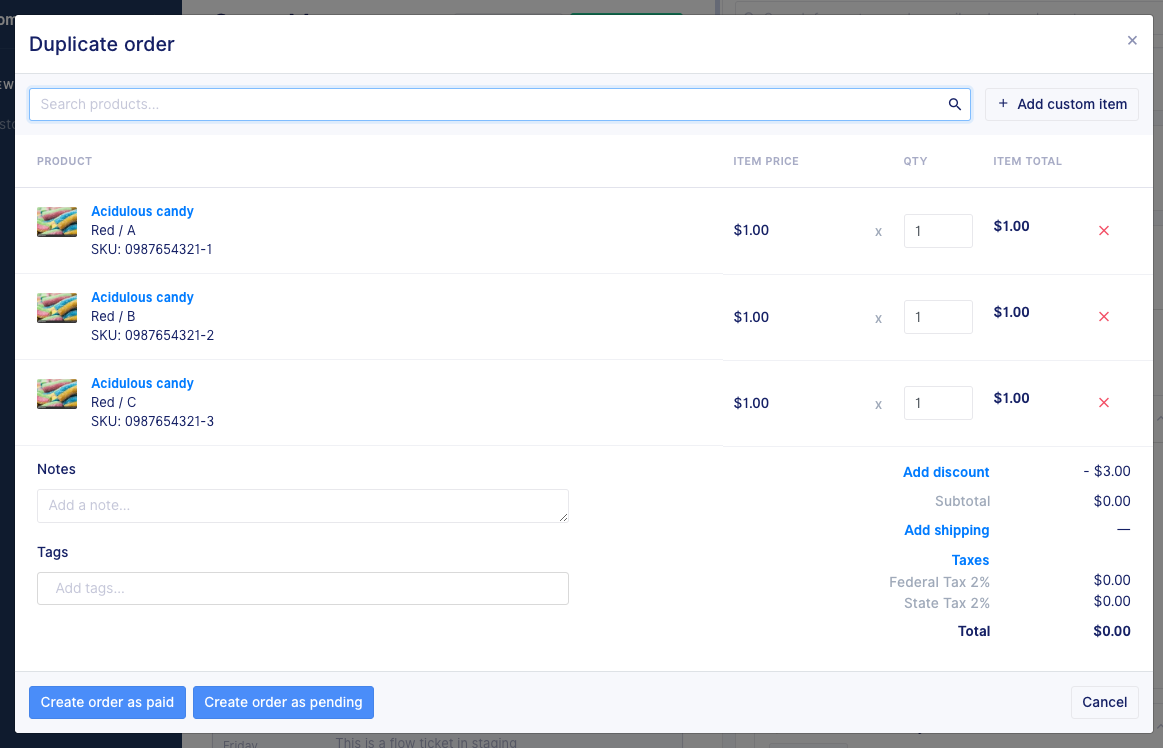 To use this new feature, please first go to the settings page of your Shopify integration, and click on "Update app permissions".
Did you like this update?