New busiest hours of the week statistic
1594141800001
New feature
We recently added a new statistic; Busiest time of the week.
It will help you to establish staffing plans for your support agents when you need it the most, and therefore improve the support experience for your customers at any time.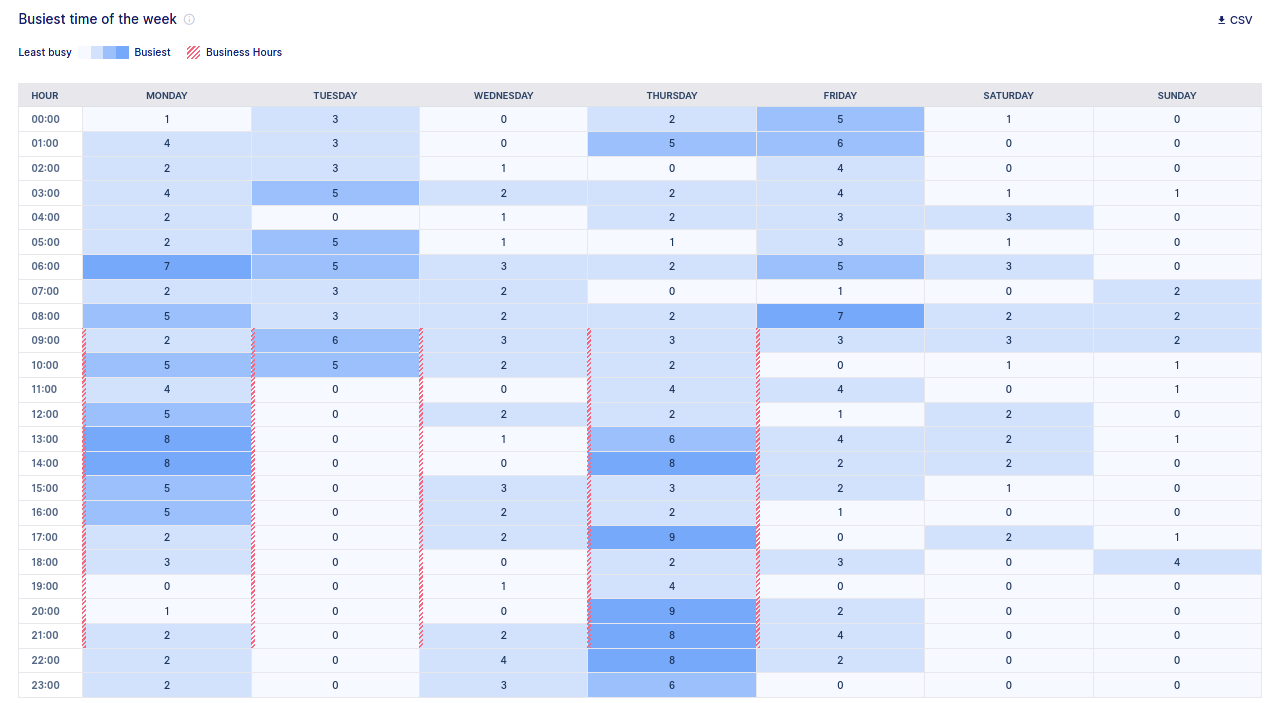 The chart is available via the statistics on the overview section of your helpdesk; at the bottom of the page you will find it just under the first response time graph.
If you have any questions, please contact us at support@gorgias.com or directly via our live chat. We welcome any feedback to help us to improve our product!
Did you like this update?