Chat internationalization
1557785400001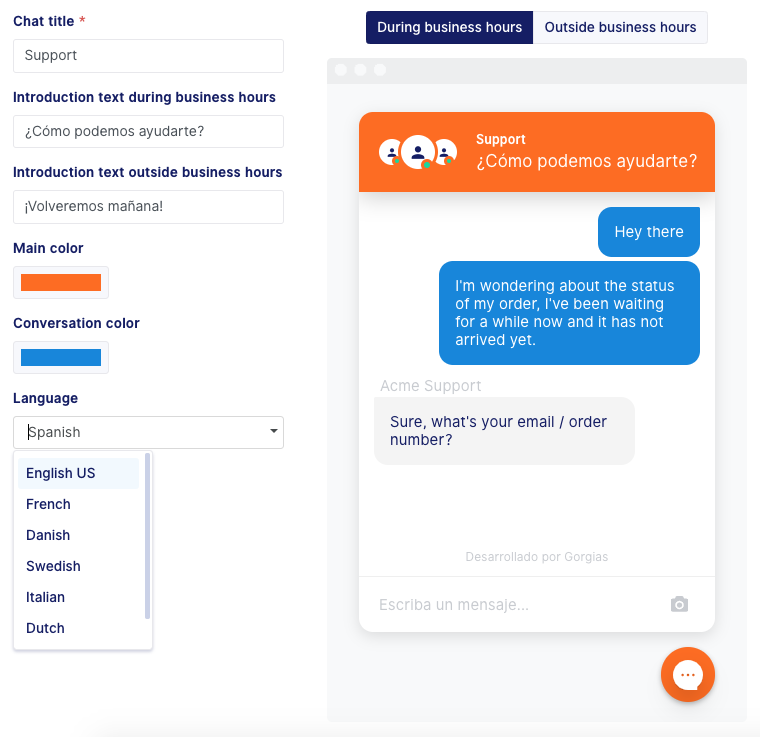 You can now set your Chat integration's language to your customers' language!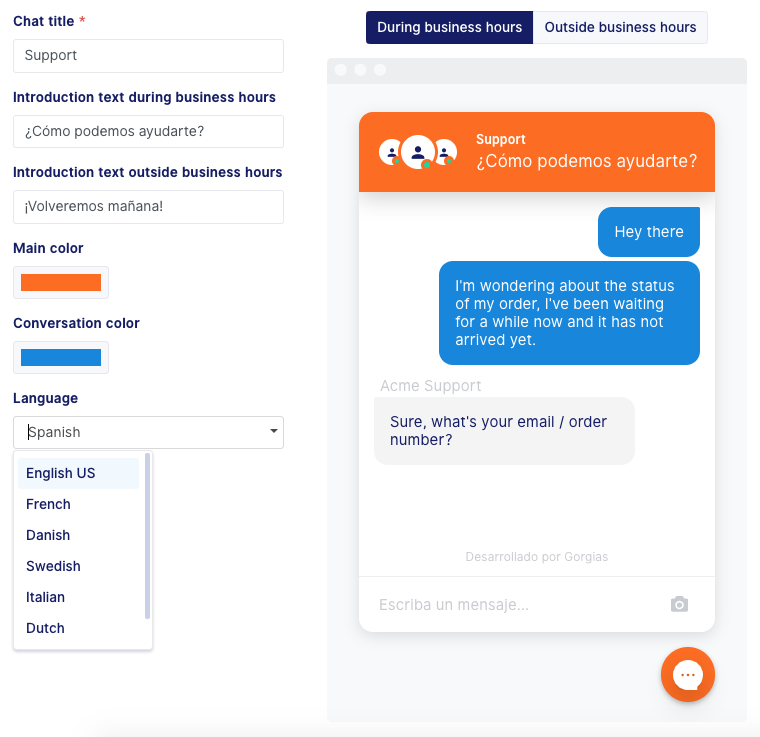 We have removed the ability to customize each and every text field of the Chat integration, and replaced it with a global Language option.
Currently available languages are:
English US
French
Spanish
Italian
Danish
Dutch
Swedish
German
For those of you who previously updated your Chat integrations' texts to translate them in another language, we've already analyzed all existing Chat integrations and set their languages to the correct value for you.
If your language is not in the list of currently available languages, please reach out at support@gorgias.io!