View sharing
1599096840001
We just released the view sharing feature! You can now have public views (shared with everyone), shared views (shared with specific teams/users) and private views (that belong to only one user).
You can edit a view's sharing options by clicking on its name, and then on the "Sharing" button on the top right: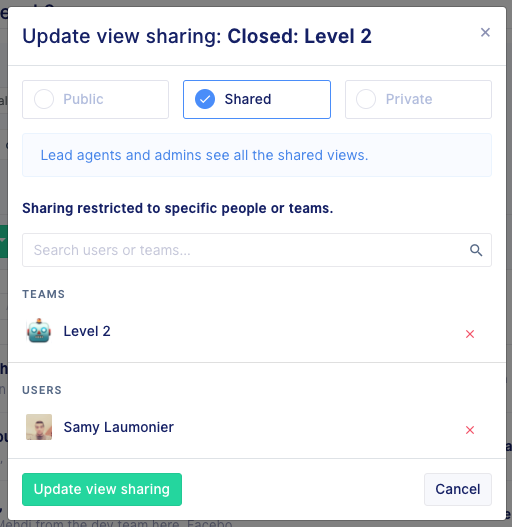 From now on, when you create views, they are private by default. Existing views (views created before today) are all public by default, but you can edit them. Lead agents and admins see all the shared views, so they can have an overview of their helpdesk.
You can learn more about the view sharing feature in our documentation.
Did you like this update?