View sections
1607508000001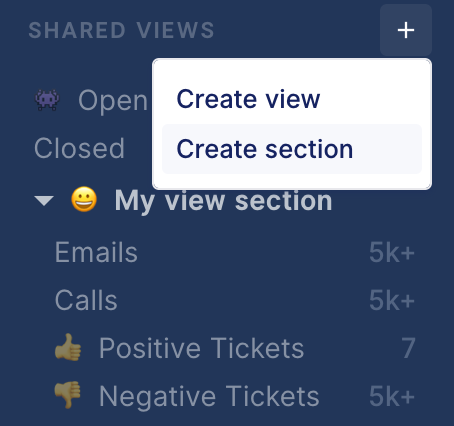 We are making some changes to the views navigation sidebar. Views can now be organised in sections (collapsable groups of views).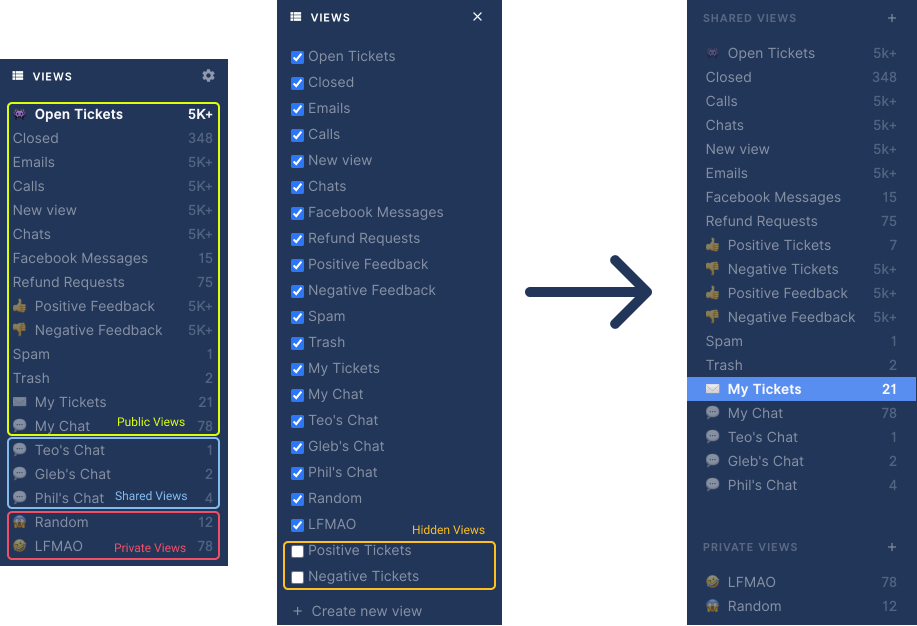 Until now you were able to see dozens of them in a single place, moving forward you will find be able to separate agents' private views from your teams' shared views. Build your own private views while keeping a common space accessible to all agents. Facilitate team collaboration, onboarding & overall navigation across views.
👉 You can find more information in our documentation
📽 Watch this short 2min presentation video

Did you like this update?