Reply to Facebook comments via Messenger
1606937940001
We have released the private reply to Facebook comments feature.
It is now possible to respond via Messenger to a comment on your page.
A "Message" button is now available next to the comment. Clicking on the button will open a popup allowing the customer support agent to reply to the comment via Messenger.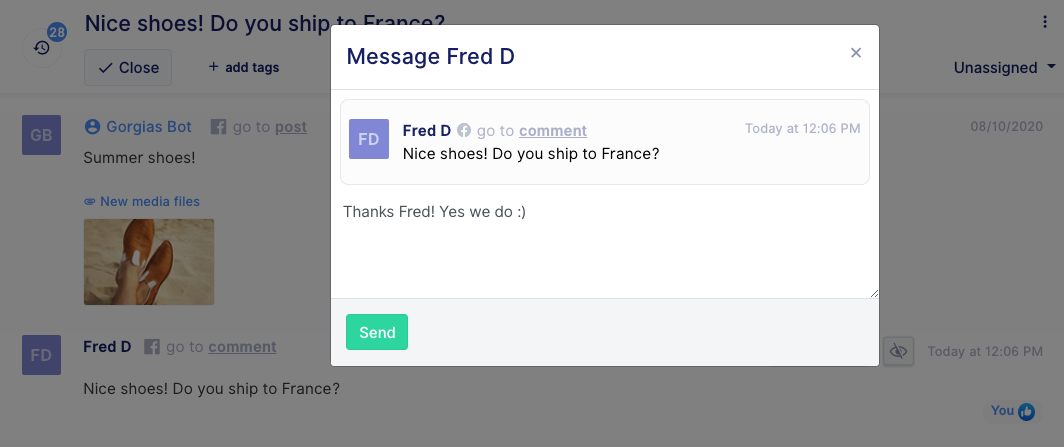 Once the reply is sent, an event will be displayed in the comment ticket along with links to the Messenger ticket where the reply is.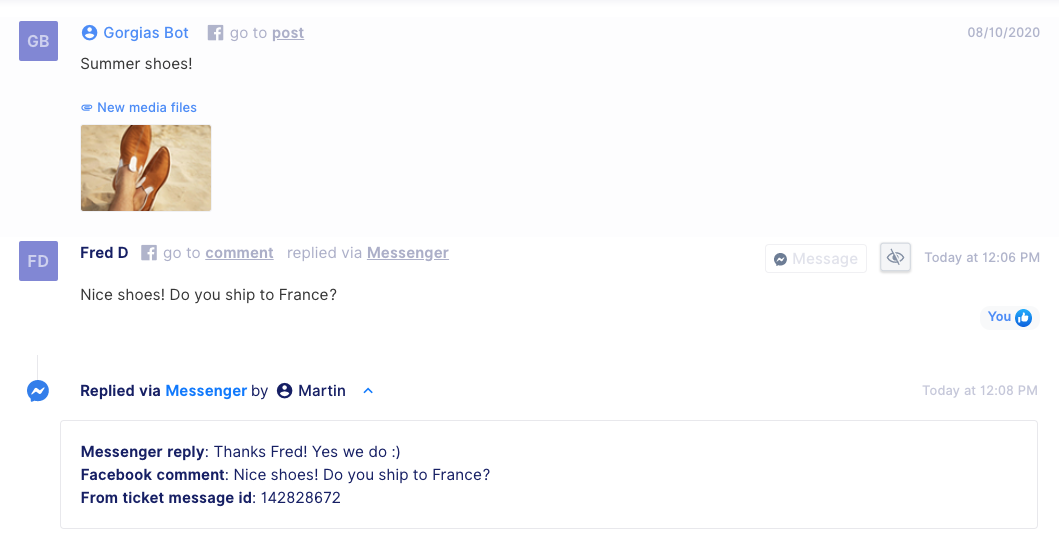 On the Messenger ticket, the comment will also be shown above the private reply.
Check out this demo video: https://www.loom.com/share/266c075f34994388bd97d04cdd5b6957