Back
Multi-brand: Link email integrations to chat integrations
1572312780001
New feature
Today, we are thrilled to announce the ability to associate email integrations to chat integrations. It will enable you to choose the email integration used to send emails for unseen agents' messages and satisfaction survey associated with a chat integration.
This new feature will be very useful for those who manage several brands with Gorgias.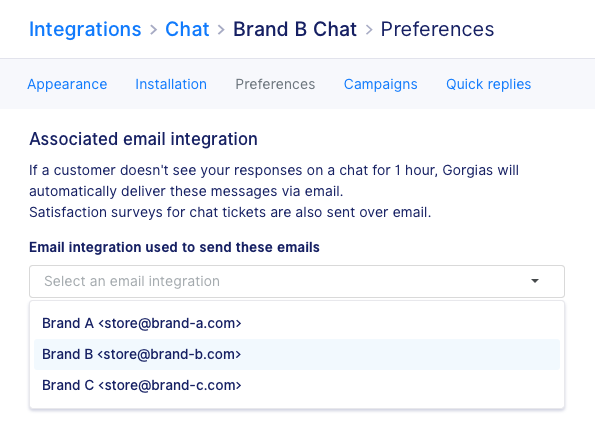 You can associate an email integration to a chat integration in its preferences (Settings -> Integrations -> Chat -> Your chat -> Preferences).